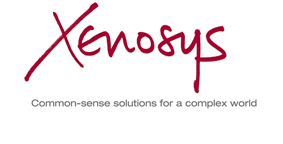 Halifax Bank of Scotland
Sembcorp Utilities
Horse4you
Invensys Avantis
Petroplus
ETOL
DuPont
Siemens
Clients...
At Xenosys we are rightly proud of our relationship with our clients. I hope you will agree that the following example projects demonstrate both our commitment and our flexibility.

• Halifax Bank of Scotland - Procurement Activity Management system

• Sembcorp - High Voltage Distribution System

• Horse4you - Online Equine Classified Advertisments

• Petroplus - Safety Health & Environment Electronic Recording

• ETOL - MAXIMO Maintenance Management System

• DuPont - Lotus Notes (Domino) support

• Siemens - Manufacturing system GUI

If you dont find an example that matches the specifics of your project or even if you just want to ask us a question about one of the examples above; please call or e-mail with your query.

Our details can be found on our Contact Page.